[CONTENT NOTE: This issue discusses partner abuse, sexual assault, and transphobia]
Two different podcasts recently hit my phone, ricocheted through my ears, and smashed into each other inside of my brain: The latest episode of The American Prospect's "Left Anchor," and "The Witch Trials of J.K. Rowling." from Bari Weiss's The Free Press. I had no idea the former existed before two of my favorite media critics joined as guests; I had been anticipating the latter in much the same way Damocles anticipated that sword.
As Rowling says in its opening minutes, her Harry Potter books enchant children with wish fulfillment. But they're also wish-fulfillment for Rowling–who, as I've written before, was born with much of what Harry, Ron, and Hermione lacked. And while her characters happily settled down to repeat generational cycles of provincial English life, Rowling struck out for Europe–and returned not long after as a traumatized and destitute single mother, in desperate flight from an abusive ex-husband.
She went on to reveal awful details of the abuse she suffered in her twenties, and host Megan Phelps-Roper expressed awe at Rowling's journey: One of the richest and most influential people in the world, who not long ago had been a battered wife without even a key to her own home. But Rowling said she "still [is] that person," living in constant fear of that man.
Many people won't relate her trauma to her transphobia. Some might see it as a kind of karmic favor-trading: You can't be mean to her, just look at what she's been through! Others, more cynically, might see it as the producers trying to inspire sympathy for Rowling up front–so that when the show gets to "Wumben? Wimpund? Woomud?," we'll see her side.
But like many U.K.-based TERFs, Rowling prizes so-called "sex-based rights"–mainly, womens' right to gather in women-only spaces. As Christina Cauterucci at Slate wrote, Rowling has referred to trans women who haven't had gender-affirmation surgery as "intact males" and "penised individuals," and that they "retain male patterns of criminality." By unpacking Rowling's trauma at the beginning, it feels like the podcast is laying the groundwork to connect Rowling's fear of men to her campaign against trans rights.
Of course, having a penis doesn't make someone a criminal, and lacking one doesn't make them harmless. And as people have been pointing out since before the first anti-trans bathroom bill was introduced in March 2016, the kind of men who prey on women in bathrooms don't stop to put on a dress first. The way to protect everyone from sexual assault is to ensure everyone respects everyone else's right to bodily autonomy. Women who believe they're only safe in women's-only spaces are marching hand-in-hand with right-wingers who think women only belong in women's-only spaces.
Just hours before "Witch Trials…" dropped, I'd listened to the fantastic discussion "Left Anchor" hosts Ryan Cooper and Alexi the Greek had with Michael Hobbes and Evan Urquhart about the media's role in fomenting trans panic. They land on many potential answers to the age-old question: "What's Jesse Singal's Fucking Deal?"
Throughout the pod, Cooper and Alexi do a great job of table-setting for Hobbes and Urquhart, whose own identities inform their reporting and commentary (If you're not listening to If Books Could Kill or reading Assigned Media, you clearly haven't been checking out my "Everything Awesome" links!).
Interestingly, Hobbes and Phelps-Roper both contextualized the current anti-trans moment by taking us back to the 1990s. While Phelps-Roper talked about conservatives' literal demonization of Rowling, Hobbes talked about coming out as gay in high school–and having to play therapist for all his straight friends wrestling with the anguish of having a gay friend.
Urquhart said many TERFs harbor broader fears than Rowling: That accepting trans men as men and trans women as women will ultimately reinforce the gender binary, and erase queer gender expressions like butch lesbians, effeminate men, tomboys, etc. Or that in a patriarchal society where gender is optional, more and more people whose birth certificate got stamped with an "F" will opt out of womanhood. Rowling once admitted she might have done just that if she'd known it was a choice.
But I believe the comfortable, middle-aged white intellectuals writing these pieces–the Jesse Singals and Pamela Pauls, your Emilies Bazelon and Matties Yglesias–are driven by the fear of someone like them losing even an ounce of their comfort or caché to Kids These Days deciding that they're wrong about something.
Rowling spent much of the second "Witch Trials…" episode talking about how her fame shocked and scared her, with her star always rising faster than she could adjust to it. But she was never not trying to please her global legions of brilliant and diverse young fans. Just months after the final Potter book was published, she casually announced Dumbledore was gay. And as publishing responded to the #WeNeedDiverseBooks movement, Rowling kept retconning diversity into the Wizarding World–and, fans started to notice, often did a pretty lazy job of it.
Her efforts to expand the Potterverse beyond the British Isles were met with immediate, thoughtful, forceful pushback. Every lazily stereotyped worldbuilding choice and half-baked storytelling device surrounding the "Fantastic Beasts And Where To Find Them" series not only deflated fans' excitement for the franchise, but poked retroactive holes in Potter.
Rowling's online activity dwindled, her adult books grew bitterer and stranger, she started accidentally being transphobic on main, and now here we are.
So when Pamela Paul stands up "In Defense of J.K. Rowling," she's standing up for rich, influential white people to be able to fuck up without consequence. To punch down, without being punched up at in return. To stand with the forces of conservatism, even fascism, when it suits them without losing their liberal credibility or having to see any mean Tweets about it. Because if the woke mob can bring down such a revered Nice White Person as Rowling, just think about what it could do to Paul (gasp emoji).
In the second episode, Rowling goes on a well-spoken riff about extremism. It's clearly meant to rebuke both the Christian fundamentalists who banned and burned Potter books in the 1990s, and those criticizing her stance on trans rights today:
There's a huge appeal–and I tried to show this in the Potter books–to black-and-white thinking. It's the easiest place to be, and in many ways is the safest place to be. If you take an all-or-nothing position on anything, you will definitely find comrades. You will easily find a community: 'I've sworn allegiance to this one simple idea.'

What I've tried to show in the Potter books, and what I feel very strongly myself, [is that] we should mistrust ourselves most when we are certain.
Rowling went on to talk about how important it is to listen to the still, small voice that tells us maybe we're wrong. Here's hoping that this podcast will set her on the road to realizing that the fascists she's allied with are wrong, and the generations of LGBTQ+ people who used to credit her books with saving their lives are right.
Everything Awesome
Michigan State poised to partner with FIFA to make turf for '26 World Cup, by Mark Johnson for The Lansing State Journal

When I was 12 years old, Michigan State turfgrass professor Dr. John "Trey" Rogers III made global headlines by developing grass that could thrive in the thin, gray light of the Pontiac Silverdome–allowing the indoor home of the Detroit Lions to host FIFA World Cup '94 matches.
That field would end up outlasting the Silverdome itself. After the World Cup, it was transplanted to a public park in Detroit--and eventually, the field itself would cultivate a soccer club that became a professional team, Detroit City FC. That's why I was so excited to read that with the Men's World Cup returning to America in 2026, FIFA has again turned to Rogers to work his magic–proposing to build a turfgrass nursery on campus that will ship indoor/outdoor sod out to 16 different fields around the continent.
SIDEBAR: As a baby journalist, I once had an inkling that maybe artificial fields were contributing to the NFL's brain-injury problem. I looked up Rogers, asked him for an interview, and after some back-and-forth he politely but firmly determined I hadn't done enough research to merit a quote from him on such a potentially explosive story. I wish I could say I spent the next few months getting myself up to speed and writing that bombshell–but I can say I never again had a source tell me my questions were too naive to answer.

"a prayer (faith without works is dead)" music by Emily Bieber-Harris, words by Kelly Schalter, on YouTube

I was already thinking about including this beautiful prayer my wife Kelly delivered in church on Sunday, when I saw her sister Emily set it to haunting original music. A soprano soloist who often performs with Boston Baroque and King's Chapel, Emily is incredibly gifted–and their collaborative work is incredible.
Kelly's words:

we pray for the souls of our brothers and sisters who call themselves your people but have rejected the second commandment to worship at the altar of the second amendment. lord help us as we continue to take on the challenges of the world. help us to know that our freedoms come from living in loving community with those around us in ways both large and small, including praying together, as your son taught us "our creator, who art in heaven, hallowed by thy name…"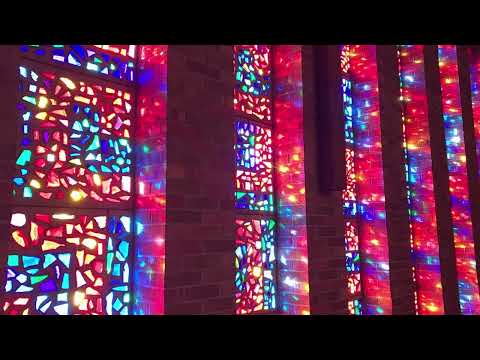 "The Communist Manifesto Remixed," by Sean Manning on GlobalComix.com
Manning, a publishing-industry veteran who's written features, lettered comics, worked in production and project management for multiple presses and owns a bookstore in Ann Arbor [hyperlocal much this week? -Ed.] has done exactly what it says on the tin: remixed The Communist Manifesto. That's cool–but what's super cool is that he's done it in the medium of public-domain vintage romance comics! A brilliant idea, hilariously executed.

"Hogwarts Legacy wants to make everyone happy, but Harry Potter gets in the way," by Gita Jackson for Polygon
I was so bummed when this review went up just after last week's Gimme Schalter went out, because it was a freaking banger that would have been perfect for "Everything Awesome."
I wasn't intending to go so hard on Rowling stuff this week, either–but Jackson's insightful-as-always review, which details its successes and failures from the perspective of someone who knows the source material well but is fully engaged with the cultural impact and discourse of the IP's creator was just too good to exclude. As far as I'm concerned, this is the definitive take.
#TyNoWriPro
It's Ty Novel-Writing Progress accountability time!
I've been paired up with my Futurescapes mentors and critique group, and sent all of them the first 3,000 words of (and query letter for) CODEX 17. My crit partners' excerpts are rolling in, and I'm studying the workshop's guides and formats for critiques.
It, in other words, is happening.