"If this is to be our end, then I would have them make such an end as to be worthy of remembrance."
—Théoden, King of Rohan, Lord of the Mark, Horsemaster, Father of Horse-men, as quoted by Peter Jackson's film adaptation of J.R.R. Tolkien's "The Two Towers"
We all thought last night might have been Twitter's last--and it was one of its best nights ever. After the deadline to check yes or no on Elon Musk's ridiculous internal "extremely hardcore" email passed, reports of mass resignations went up side-by-side with last-day-of-the-school year farewell posts and defiant, bittersweet sign-offs by Twitter employees (many collated in this thread):
As I wrote back in April when news of Musk's plans broke, purchasing a huge, mature online community and trying to turn it into something else has basically never worked. Similarly, purchasing a company that's run by good people working hard to help make the world a better place and demanding they jump through petty hoops in returned employment they could easily get anywhere else? Not great for talent retention.
I've started, re-started, deleted, and re-started about 17 "Elon bought Twitter and now look what happened" posts--but he did loud and stupid things so often that I couldn't keep up. And then one of those things was deciding to kill Revue, the platform I've used to publish *Gimme Schalter*, and suddenly I had to stop writing my newsletter and start migrating it.
But the truth is, Revue was already on life support. New features were nowhere to be found, support response times were slowing, and stuff that had never before broken started breaking. Twitter had also launched this weird "Twitter Write" thing, a sort of on-app newsletter? And they changed the official @Revue account's handle to "@TwitterWrite," though the two programs were clearly not the same (and pretty clearly in direct competition with each other). Now, they're probably both dead.
Over the last few months, I'd noticed Substack was introducing a lot of cool new features: An app that gives you a feed of all your subscription's new issues, alerts you when people you follow on Twitter join Substack, in-app and on-site recommendations for newsletters to subscribe to. Discoverability and growth are incredibly hard for newsletters, and Substack was going incredibly hard to help. And as Twitter went up in flames, Substack launched all kinds of Twittery faves: group chat, mentions, even checkmark badges.
But given Substack's recent history of intentionally platforming transphobes, and even-more-recent history of spouting right-wingy, libertarianesque maxims to defend indefensible business decisions, I couldn't move my platform onto their platform.
Instead, I went with Buttondown.
It's light, it's powerful, and it's run by a human. It's a *lot* more customizable than Revue, but also requires more technical knowhow than Revue. I was able to import my full archives, and re-skin my Buttondown site and emails to look recognizably *Gimme Schalter*\-ish--but it took a few days' worth of wrangling DNS, CSS, and other web-dev acronyms I haven't touched in a long time. But the developer and owner, Justin Duke, went the extra mile to help me every step of the way!
Please let me know if you're having any trouble (or have any requests) and I'll make sure it gets figured out.
If Twitter still exists next week, I'll go more deeply into what I believe is Elon's true vision for the future of Twitter, and why it might actually be interesting. If not, keep tabs on this space (and spore.tyschalter.com, not to mention plain old tyschalter.com) for where you can find me.
Everything Awesome
"If Books Could Kill," a podcast by Michael Hobbes and Peter Shamshiri

I'm a sucker for practically everything Hobbes does, but this new pod is exceptional even by his standards--and, I mean, come on: Thorough, clever, and hilarious critiques of landmark thought-leadery airport bestsellers? It's Tynip.

Of course, the first episode is about "Freakonomics," and also-of-course the second one goes straight for Malcolm Gladwell. I'd have been satisfied with similar snarky debunkings of other pop-science or pop-psych pop-culture bestsellers, but the new episode on David Brooks's "Bobos in Paradise" sold me that they're doing something special here. Instead of just cracking wise about his Boomery foibles they take pains to point out where Brooks is right--and then explain exactly how and why his specific failures of reporting and analysis still doom the work as a whole.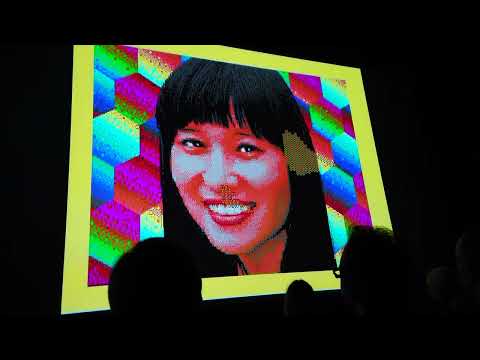 "Area 5150," by Big Blue Wrecking Crew

If you remember computers being described as being "IBM Compatible," you're going to get a kick out of this incredible graphics-and-sound demo. The live-audience version I linked here has a great vibe, as everyone there knows exactly how implausible it is that they coaxed such amazing sights and sounds out of an original IBM 8088 PC. Here's a blog post by VileR, one of the main developers, explaining some of the tricks they used, and here's a video of it running on real original hardware.

"MACHINE POLITICS: The rise of the internet and a new age of authoritarianism," by Fred Turner for Harper's

I was talking with my friend Jillian Foley about the similarities and differences between technoutopians of the late 20th-century and today. Back then you had nature-loving, drug-smoking, anti-authoritarian hippies hailing transistor chips and computer code as tools of liberation; now you have mind-bogglingly rich tech CEOs trying to leverage the power of capital and the state to enforce their vision of the future on everyone else. Some of them are the same dudes!

But Jillian knows this stuff better way better than me (editors, acquire her history-of-crypto book, and everyone, subscribe to her newsletter), and she pointed me toward this fantastic 2019 examination of the subject by Fred Turner--a Stanford professor who's penned five books I'm now about to read at least a couple of.

"Grizzly bear populations and indigenous language patterns in central British Columbia," a thread by Jamie Tommins on Twitter

Tommins, a writer who "builds trails and hates capitalism," according to his bio, cited this really cool study about how grizzly bears' genetic diversity tracks with the migration and settlement of Native populations--but not because of any evident physical or topographical factors. The implication, as Tommins put it, is that "bears stay close to their homies":
Well, uh, as you might imagine, the whole migrating-newsletter-platforms thing took away a lot of my writing time. And then writing and re-writing several versions of an Elon-versus-Twitter issue took even more. I've been absolutely buried all November, and at this point it looks like I'll be lucky to get ONE thousand new words on the page, let alone fifty. But if the good people of Twitter will not succumb to the fail whale, then neither will I.