Since the last issue of Gimme Schalter went out, we found out the platform it had been run on will be permanently unplugged in a matter of weeks, Mediaite declared my reaction to Matt Taibbi's first #TwitterFiles drop one of the Internet's "Most Embarrassing," and the Detroit Lions became a legitimate playoff contender.
Meanwhile, I covered the World Cup for FiveThirtyEight, producing three pieces I'm incredibly proud of:
Also meanwhile, I drummed in the pit for Riverwalk Theatre's production of "A Year With Frog And Toad," an extremely cute and fun musical put on by an awesome cast and crew. I had a blast, and it was a hit.
Also also meanwhile, Congress requested the feds charge Donald Trump with Felonious Doing January 6th, Elon Musk has done too many preposterous things to enumerate, and my NFL podcast has gone on hiatus while we research, retool, and prepare for a re-launch. Oh, and I'm still working on making Gimme Schalter look and feel like it did before I jumped from Revue's Twittanic to Buttondown's hardy lifeboat.
So I haven't even gotten my Christmas shopping, let alone gotten a new issue out the door.
But if there's anything the uberdiscourse around Twitter, free speech, journalism and the role of tech in media has made clear, it's that people like you make Making Things a thing for people like me. Without you all reading, enjoying, and sharing the words I put out in the world, the world wouldn't have a place for my words.
So from me and mine to you and yours, Merry (Almost) Christmas, and Happy (Almost) New Year: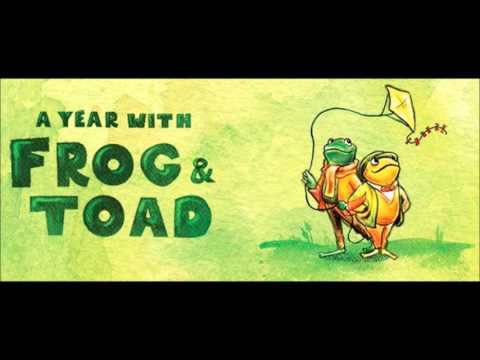 Futurescapes Announcement! - #TyNoWriPro
Last year, I started this "#TyNoWriPro" section for public accountability on my progress toward Publishing A Novel.
I'd finished the first draft of my YA fantasy, CODEX 17, way back in the summer of 2020. Revising it has been a torturous cycle of struggling to get back "into" the world and then being forcibly wrenched back out of it. I started a whole new project late in 2021 (codenamed "A&A") and drafted the first few chapters; somehow that convinced me to go back and finish revising CODEX 17. Well, guess what I didn't finish before football season kicked off, one of my kids started college, one went back to high school, one started high school and the Total Elonic Reversal of the digital-media ecosystem began?
So I applied to Futurescapes, a long-running workshop series that teams up authors with top editors and agents to help each other level up their manuscripts (and sharpen their career skills). It was first recommended to me by my friend Marianne Kirby, and everything I read about it looks great. The announced faculty is amazing, and I'm gonna spend the next couple of months getting ready to make the most of this chance.
Everything Awesome
I'd use the word "primal" to describe this essay, because it came loud and hot and fierce from a place deep within the Xennial pysche. But it's also smart and sharp and honed by years of experience. This essay encapsulates everything about what it's meant to grow up not before the Internet, nor with the Internet, but alongside the Internet.
Valente is a fantastic SFF author; her "Fairyland" series is an intentional response to the 20th-century childrens' fantasies we grew up with--the ones where the kids always grow up and leave the magic behind. It's no wonder those books are a generational touchstone for the cusp Millenial/Zoomer set.
But Valente gift for fantasy comes from her keen observations of reality. In this piece, she cuts to the heart of why the death of Twitter is so painful for people like us: Every time we form a community of smart, kind, creative people, some dumb, mean, and greedy people sets it on fire for money. The scale keeps growing, and the cycle lasts longer each time--but no matter how well or sturdily we build, money corrodes the thing until it collapses, forcing us to start all over again.
Messi was never "my guy," through no fault of his own. Even though I knew nothing about soccer when I started watching it during the 2010 World Cup, I could tell that despite being so good anyone could see he was the best player on the field, he was the also kind of artist best appreciated by a true aficionado. And as bewitching as it was to watch Peak Barcelona one-touch it around the park 800 times a game, making time in my father-of-three-small-kids schedule to see a superteam boat-race the Mallorcas of the world just wasn't going to happen.
As I mentioned in my Mbappé piece, smart soccer pundits had tried to move us beyond the idea that an all-time great should be able to drag an entire nation through a group stage and four-round single-elimination bracket to the top of the world. But if Mbappé could bag his second title at the direct expense of Messi's last chance? I wanted Argentina to win just to spare myself months, years, maybe a lifetime of bad Messi discourse.
Madu's piece is the opposite of bad Messi discourse. It's a confession, a celebration, deeply private and gloriously communal. Read it, share it, love it. And if you're not already following @_Zeets on Twitter, fix that while you still can. He's the definition of a great follow.
When I was a kid, Carmack was the genius software engineer behind the Wolfenstein, Doom, and Quake games. But he also had a thing for hardware. As a tech millionaire, he started turbocharging Ferarris and building reusable rockets. But he couldn't engineer Armadillo Aerospace to victory in the new-school space race, not against companies funded by tech billionaires like Musk and Jeff Bezos.
Carmack turned to VR (the ultimate synthesis of hardware and software engineering) when I had small kids, and thus little time for following the game industry. I had no idea he was at Oculus/Meta before reading this resignation letter. But it's a great encapsulation of how technological ideals, for better or worse, will always bow to human realities. And no matter how great the Meta Quest 2 is, buying one will still push all of us one step closer to the Zuckerverse.
By now, the narrative is as trite as it is risible: A Great Man who made a couple of mistakes--bad ones, maybe, but rooted in impulses, desires, or vices that many men struggle with. He's very sorry, you know, and he's really pretty Great. Wouldn't it be better for everyone if we all just forgot about the whole thing?
Semafor editor-in-chief Ben Smith badly wanted to get this narrative over for Junot Díaz. I was shocked when I saw the article come out, because my memory was that Díaz's #MeToo case was a relative slam dunk: Many credible accusers and witnesses of behavior that ran the gamut of shitty misogyny, spread out over years as an influential public figure. Moreover, I recalled the disturbing confessional essay Diaz wrote in response that laid bare all kinds of trauma (his own, and that he'd inflicted) without actually apologizing for anything.
Doyle exactingly and meticulously went and did all the responsible writing and reporting that Smith failed to do. Not only that, Doyle explained exactly why Smith's failures are so damaging--why taking a story like this on requires a level of understanding and care that Simth himself seemed to realize he didn't have. And yet, Smith tried to launder Díaz's reputation anyway.
This kind of failure says so much, to me, about the kind of person who makes it. Who would even try carrying that water? Who would even do that dirty work? Why would Smith want so badly to believe that Díaz could not only go back to work as a writer [FYI, he never really stopped], but go back to being lauded for it all the time?